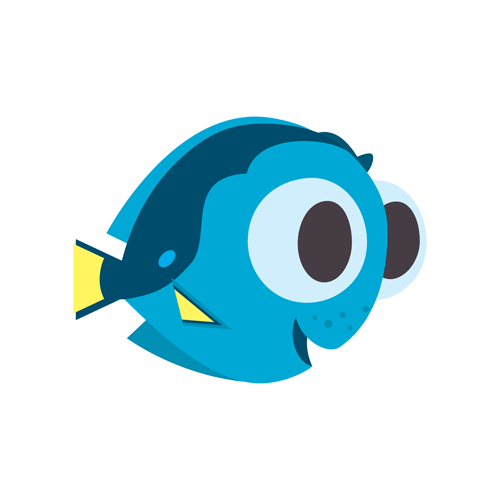 Clean the area the sore tooth thoroughly.

Rinse the mouth vigorously with warm salt water or use dental floss to dislodge trapped food or debris.

DO NOT place Aspirin on the gum or on the aching tooth.

If face is swollen, apply a cold compress.

Take acetaminaphen for pain and see a dentist as soon as possible.
Cut or Bitten Tongue, LIP or Cheek
Apply ice to bruised areas, If there is bleeding, apply firm but gentle pressure with a clean gauze or cloth.

If bleeding does not stop after 15 minutes or it cannot be controlled by simple pressure, take the child to a hospital emergency room.
Knocked Out Permanent Tooth
Rinse dirt from injured area with warm water.

Place cold compresses over the face in the area of the injury.

Locate and save any broken fragments.

Immediate dental attention is necessary.
Find the tooth. Handle the tooth by the top (crown), not the root portion. You may rinse the tooth, but DO NOT clean or handle the tooth unnecessarily.

Try to reinsert it in its socket. Have the child hold the tooth in place by biting on a clean gauze or cloth. If you cannot reinsert the tooth, transport it in a cup containing milk or water.

See a dentist IMMEDIATELY! Time is a critical factor in saving the tooth.
If a broken appliance can be removed easily, take it out. If it cannot, cover the sharp or protruding portion with cotton balls, gauze, or chewing gum.

If a wire is stuck in the gums, cheek, or tongue DO NOT remove it. Take the child to a dentist immediately. Loose or broken appliances which do not bother the child don't usually require emergency attention.
Fold and pack a clean gauze or cloth over the bleeding area. Have the child bite on the gauze with pressure for 15 minutes.

This may be repeated once; if bleeding persists, see Dr. Jacobs.
Many children occasionally suffer from "cold" or "canker" sores. Usually over-the-counter preparations give relief.

Because some serious diseases may begin as sores, it is important to have a dental evaluations if these sores persist.
Most Commonly Occurring Dental Problems
Permanent Tooth Growing in
Behind Baby Tooth
Bleeding After Baby Tooth Falls Out
Kids grind because they are growing and the jaw is finding its new position

There is typically no damage to the baby teeth that requires treatment
It is common for a permanent tooth to come in behind a baby tooth.
When a child develops a gum abscess, they may experience pain in the affected part of the gum tissue due to the pressure of the trapped pus. This pain can extend to the ear, neck and jaw may get worse when lying down.

The abscess can cause redness or swelling in the face, and the gums may look shiny, swollen and red. Your child may complain of a bad taste in their mouth, or you may notice that their breath smells bad.

If you think your child has a gum abscess, take them to Dr. Jacobs right away.

A GUM ABSCESS DOESN'T GO AWAY ON IT'S OWN. If it's not treated, an abscess can damage the surrounding teeth and bones. The infection can even spread beyond the gums, which may lead to more serious problems.
In most cases, a torn frenulum is no cause for concern and will repair on its own. If the wound is deep, it may require stitches from a doctor.

Eruption cysts are very common and usually will resolve on their own with no treatment
One of the biggest issues babies with tongue tie face is difficulty breastfeeding or eating. The baby's limited ability to move their tongue might prevent them from placing it in the right position while feeding. Instead of sucking, the baby might chew on the nipple, which can prevent them from getting the food they need. The chewing can also cause the mother a good deal of pain.

Without treatment, a tongue tie can cause problems later in life. Having limited tongue movement can make speech difficult. Tongue-tied children and adults have problems "th, "I," "r" and other consonant sounds.

To prevent any possible eating or speech issues Dr. Jacobs treats the problem as soon as it is observed.

One of the most common surgical treatment is a procedure called a frenectomy. Research shows 85 percent of patients who had the procedure showed an immediate improvement in their ability to breastfeed.

During a frenectomy, Dr. Jacobs cuts the frenulum, the band of tissue that connects the tongue to the bottom part of the mouth. Often, a frenectemy is such a quick and easy procedure that it requires little anesthetic.

If your infant is having trouble breasfeeding or your older child is developing speech difficulties, it's a good idea to schedule a visit with Dr. Jacobs.
Can be from trauma.

Can be viral

Lasts 7-14 days
​​​
Treatment
Advil or Motrin every 6 hours for pain

Mix ½ Benadryl & ½ Maalox

Dip a Q-tip in mixture and coat over ulcer before meals.

For larger ulcers you can apply Canker Cover- a disc that covers the ulcer to form a barrier when eating.

Avoid spicy foods. Eat bland foods like mashed potatoes, mac and cheese, and yogurt while the ulcer is present.

Avoid acidy foods such as spaghetti sauce, pizza, orange juice, and any juice with citric acid.